Step 1 - Log in or sign up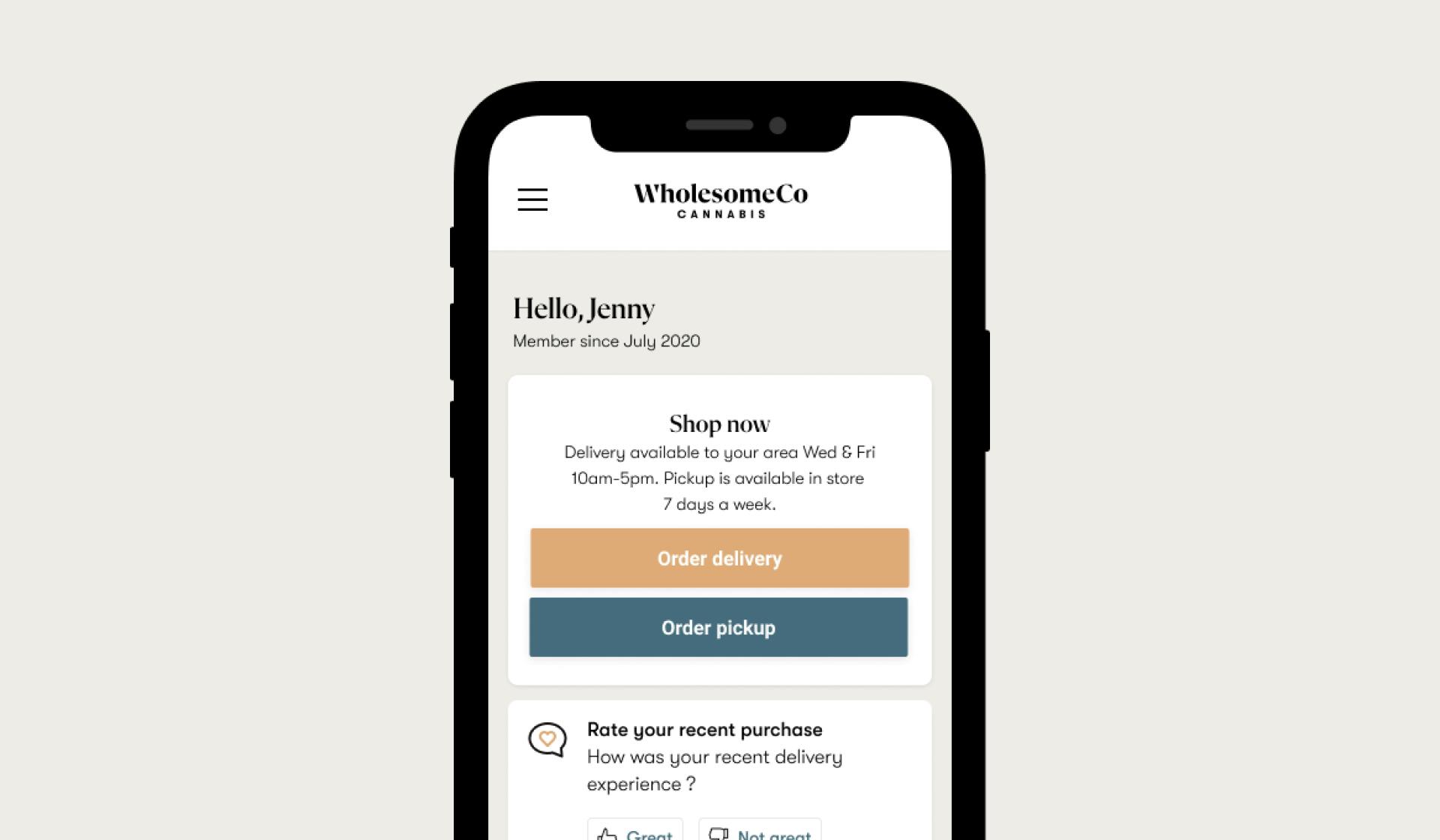 Log in to your WholesomeCo account and tap "Order delivery". If you don't have an account yet, you can create one at wholesome.co/register.
* Delivery availability varies by area, with a goal of offering statewide access within 4-6 months.
Step 2 - Build your cart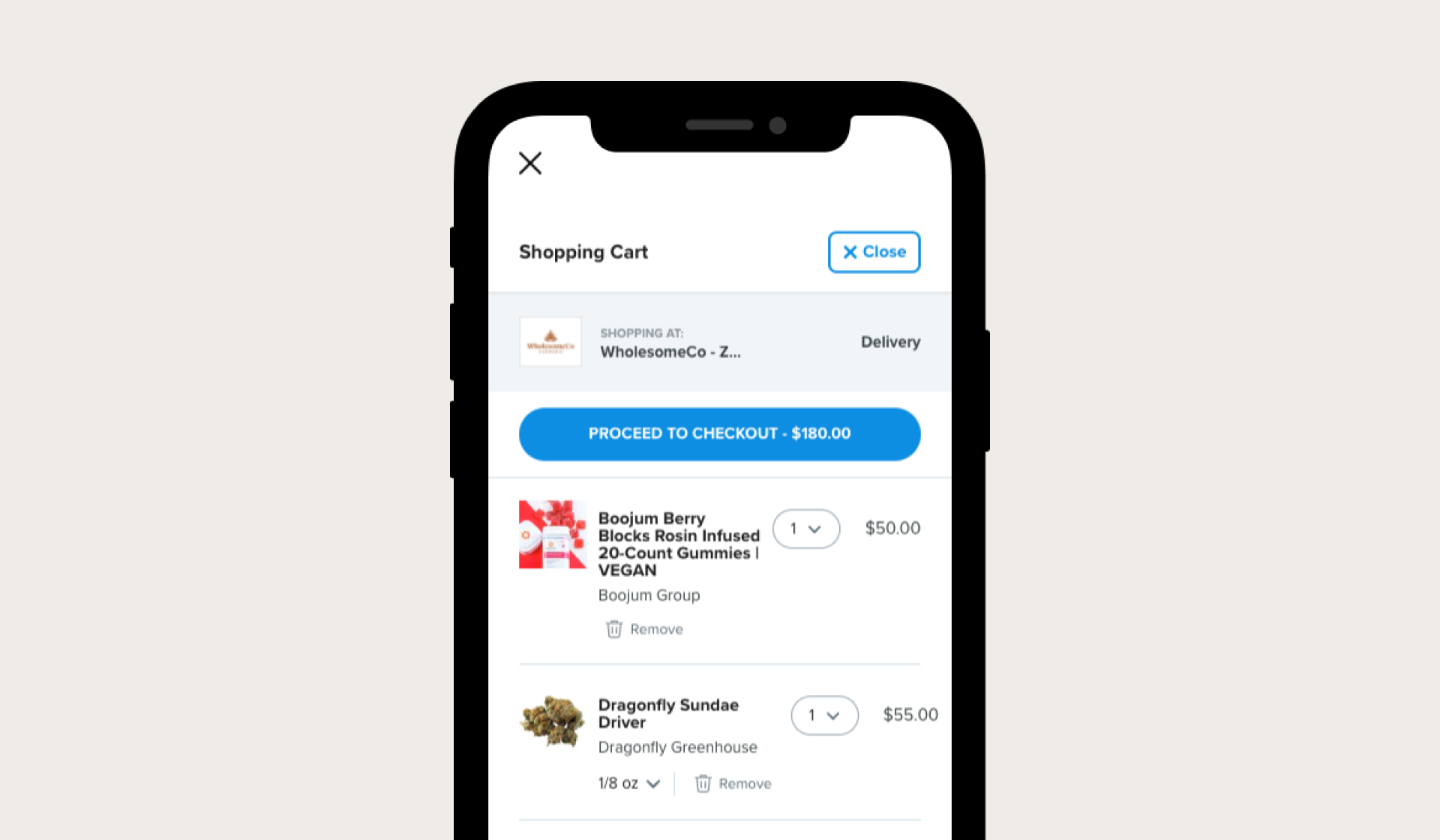 Browse our online menu and add items to your cart.
*While the store may say 'CLOSED', this is not the case as all delivery orders are placed as pre-orders for delivery within the next week. You'll be able to choose a convenient day/time that works at the end of the experience. 
Step 3 - Check out & schedule your delivery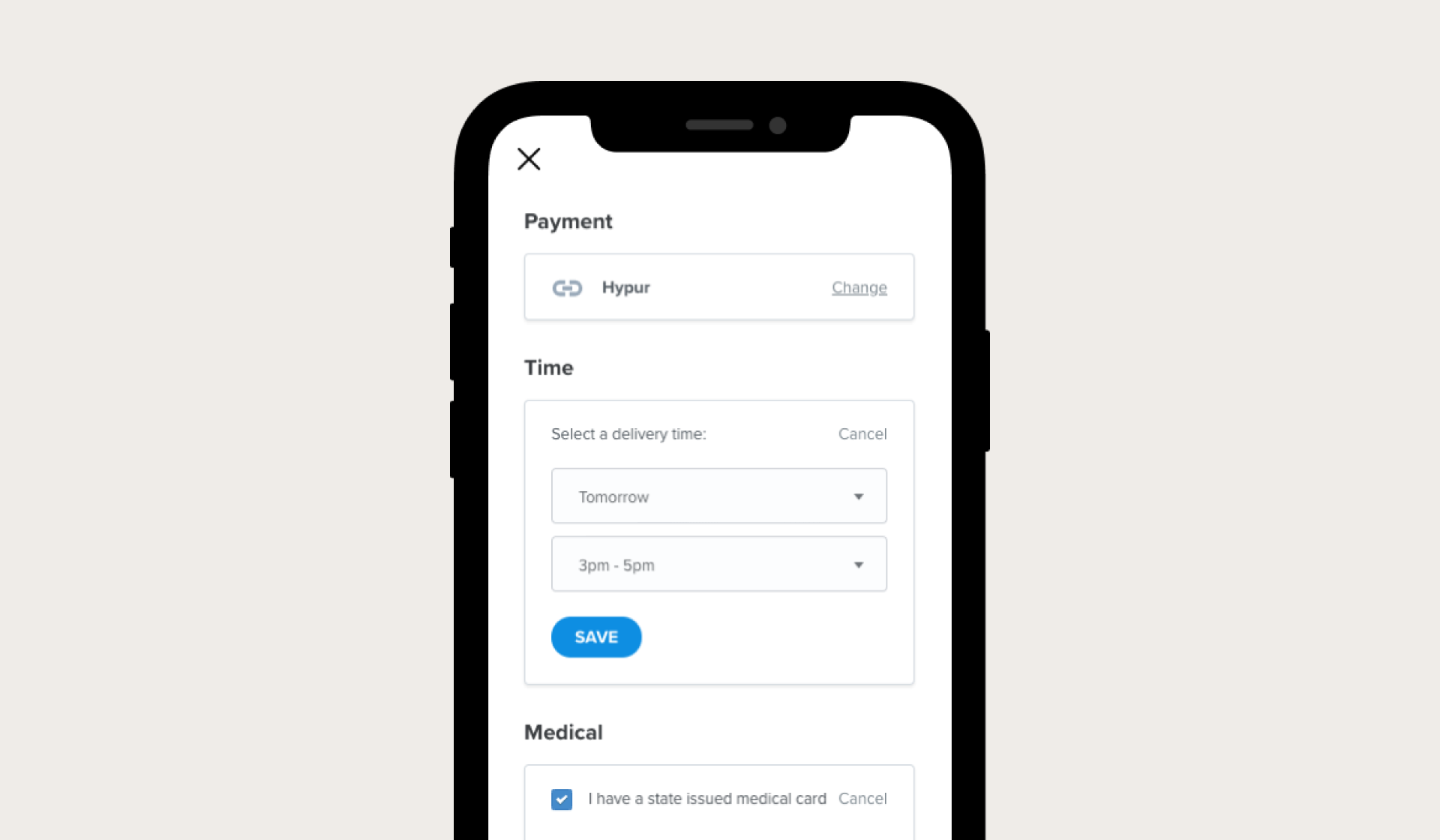 Enter your delivery address and choose a convenient window when you'll be home to receive your order.
*A patient's address on file has to match the address in Utah's electronic verification system used when applying for a medical card. If your address is incorrect in EVS, email medicalcannabis@utah.gov to request a change.
**Online payment can only be made through Hypur (e.g. Venmo for Cannabis). Sign up for Hypur and connect your bank account before completing an order at Hypur.com.
Step 4 - Confirm your payment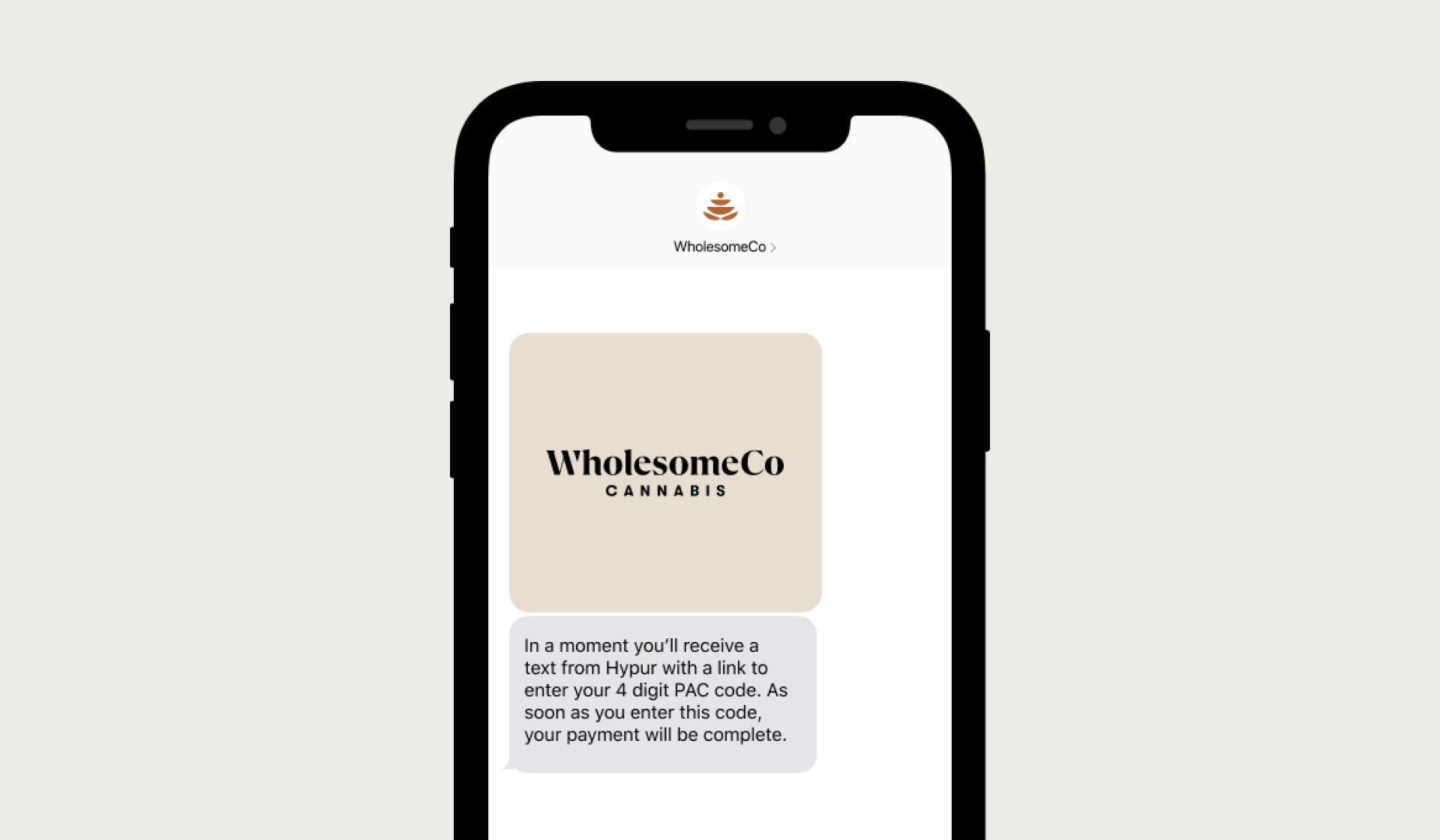 When we start preparing your delivery order, you'll receive a text from Hypur with a link to enter your 4 digit PAC code.  Payment is not complete until you complete this step. 
*If you place your order during normal business hours, you will likely receive this text within 1-2 hours. Otherwise, you may receive this text the next day.
Step 5 - Receive your order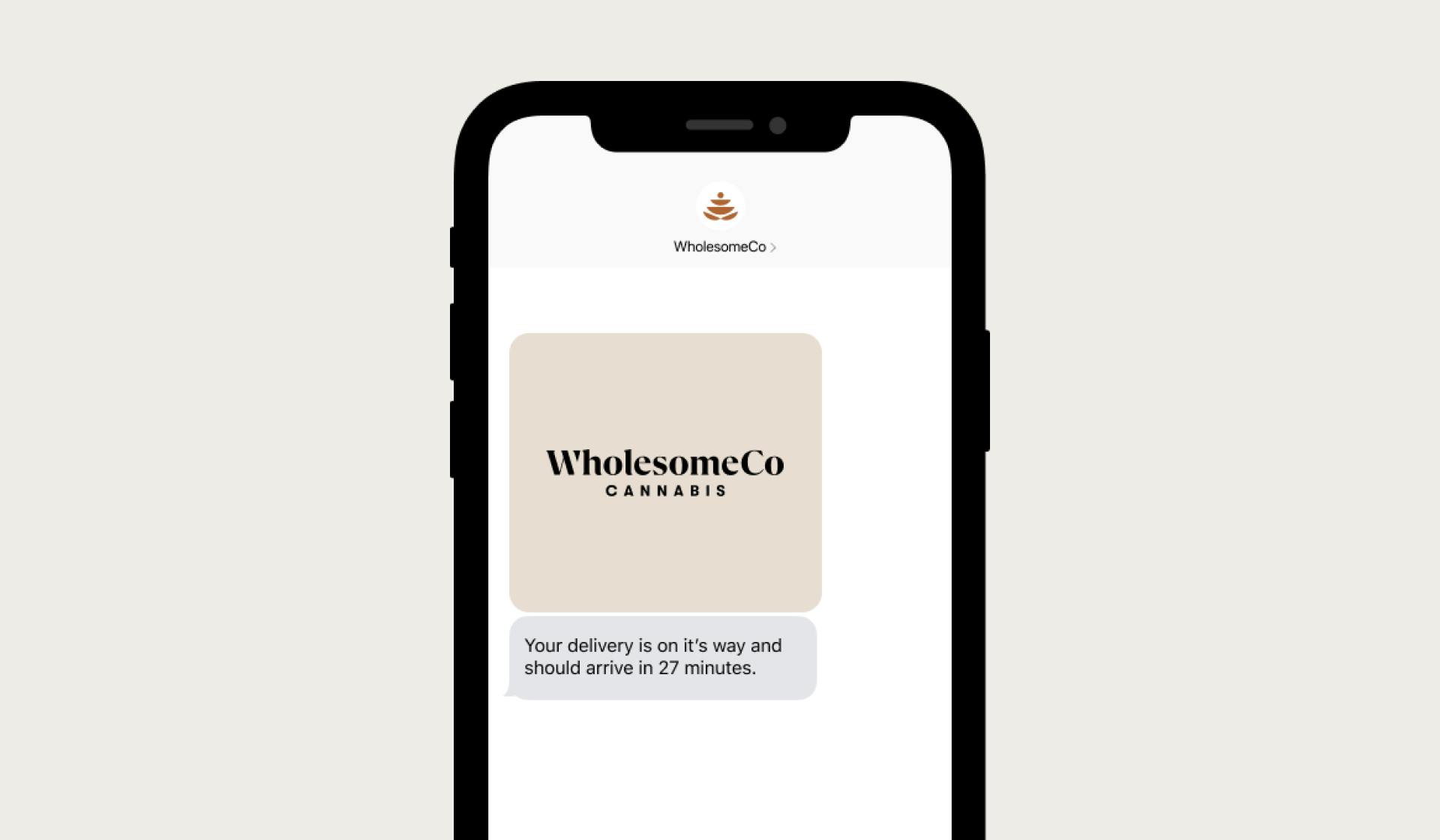 On the selected day of delivery, you'll receive a confirmation text with an estimated arrival time w/in your selected window.
You'll receive another text notification when your driver arrives so you can meet them at your door and receive your order.
Have questions?
Learn more in our delivery FAQs.